Resilient
Founded in 1996
Experts
Focus on Extended Stay
Award Winning
Over 80 Awards & Recognitions since 2009
Development Projects
Over $500 million completed
About
About

Generation

We focus on creating value via progressive lodging development and customer service oriented operations by partnering with premier extended-stay brands and franchisors.
Generation's vision is to create value through the development and management of real estate intensive businesses whose growth rates, profitability, and cash flows have little to no correlation with the performance or mood of the securities markets. Generation will provide investors with opportunities that have both defensive and growth characteristics. The firm continues to cultivate relationships with investors attracted to a value approach to real estate investing, a hands-on management style, and a geographic focus on areas with strong local economies.
Generation offers:
Franchising and Asset Management

Generation has expertise with all brand families including Hilton, IHG, Marriott, Choice, and Wyndham including negotiations of interim and long-term franchise agreements, relicensing and renovation. Services include construction supervision/purchasing for renovation to PIP Standards, negotiation of lender licenses, license renewals, repositioning, brand selection, change of ownership licenses, market development planning and analysis of multi-unit franchise brands.

Development

Extensive concept-to-reality development expertise including market analysis, site selection, facility design and planning services. Full merchant developer scope of services including deal structuring and timely delivery of the specified product. Full hotel renovation and repositioning experience.
Generation's
Heritage
A family affair.
Generation has a 50 year heritage of property management.
After being compelled to leave the University of North Carolina at Chapel Hill after his freshman year due to the death of his father and the Depression, Hugh M. Daley, Sr. worked as a bank teller until he was able to raise enough capital to start his first entrepreneurial venture-Builder's Hardware, located on Tarboro Street in downtown Rocky Mount, North Carolina in 1939. To the right is a picture taken by Mr. Daley Sr. of his first employees.
In 1959, Hugh M. Daley Sr., one of the original Holiday Inn franchisees, developed his first Holiday Inn in Rocky Mount, North Carolina. He then developed two additional Holiday Inn properties in Goldsboro, NC and Greenville, NC.
In 1969, H. Mark Daley, Jr. joined Daley Investments, Inc., as General Manager of the Holiday Inn of Greenville, NC and, in two separate phases, added one hundred rooms to the property and converted the property into one of the country's first Holidomes. Mr. Daley, Jr. subsequently sold the Holidome property in 1984. In the late 1980's and early 1990's, Mr. Daley, Jr. developed and acquired three Days Inn properties.
H. Mark Daley III now carries on a fifty-year family tradition of focusing on creating value via progressive lodging development and customer service oriented operations by partnering with premier extended-stay brands and franchisors. Mr. Daley has been personally responsible for over 300 million worth of hotel development, acquisitions and dispositions so far in his career.
The organization was founded on September 1, 1996 by H. Mark Daley, III for the purpose of providing real estate investment services to individuals, families, corporations, and institutions.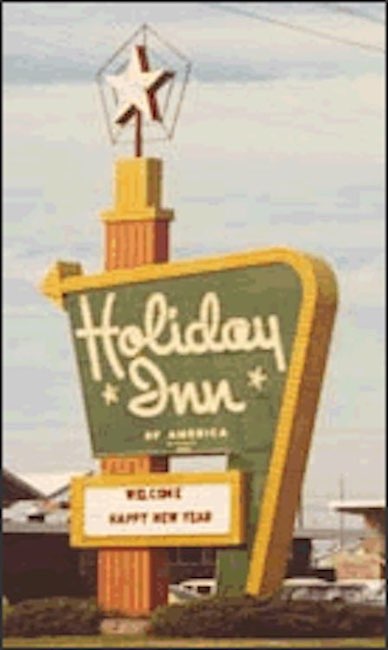 15
%
Average Cash on Cash Return 2005 - 2019
20
years
Track Record in High Growth Markets
15
years
Relationships with Key Contractors and Vendors
$
23
M
PIP Renovations Completed 2016 - 2019
Resources & Operational Specialties
Our
Resources & Operational Specialties
The below information highlights the attributes of Generation and provides an overview of our capability and successes.
Asset Management
As an owner and operator of hotels for over 50 years, Generation understands the objectives of the owner and lender regarding the management of hospitality properties. Generation's asset management division was developed to assist owners and financial institutions in achieving their goals and ensuring that the hotel asset's maximum value and potential is reached.
Hotel & Land Brokerage
Three of Generation's Senior Executives are licensed Real Estate brokers who have special expertise in Hotel Brokerage and Hotel Dispositions. Generation can provide a comprehensive analysis and opinion of asset value and handle all aspects of property marketing and sale through a separate agreement.
Development, Design, & Renovations
Generation has Turn Key developed over 30 hotels and has overseen multiple hotel renovations and conversions. As such, we have the internal expertise to do complete market and site analysis, replacement cost and repositioning evaluations and other strategic asset management functions.
Purchasing
Generation has unique purchasing power with its affiliations with the biggest hotel brands in the world. Relationships with major vendors such as LG Electronics, Proctor and Gamble, Sysco Foods and Sealy make Generation an effective and efficient purchasing agent for our clients.
Acquisitions
Generation's acquisition team researches and analyzes potential investment opportunities on behalf of the company's principals as well as a core group of development partners. Generation's current portfolio reflects this commitment.
Facilities & Engineering
Generation has a competent staff of individuals to oversee all areas of property maintenance, engineering, renovations, property improvement program analysis and property conversions. As a premier developer of lodging properties, no facilities job is too big or too small.
Services
Our
Services
As a full service, award winning management company, our organization includes all of the operating disciplines that are required to achieve hotel success, including:
Resources & Operational Specialties
As a full service, award winning management company, our organization includes all of the operating disciplines that are required to achieve hotel success.
Food & Beverage
Generation can provide direct and indirect support in all phases of the Food and Beverage discipline.
Sales & Marketing
The Sales and Marketing initiatives of the hotel will be directed by the Director of Asset Management and the Vice President of Operations.
Revenue Management
Generation, often in conjunction with specific franchisor brand teams, has Revenue Management capabilities that provide ongoing yield and inventory pricing expertise for all distribution channels of participating properties.
Accounting
Generation's Accounting Team will review, in detail, all financial results and operating performance of the hotel. This team is lead by our seasoned Chief Financial Officer and is supported by a team of Controllers and Accountants.
Recruitment & Training
It is Generation's objective to hire the absolute best industry leaders for all its properties.
Human Resources
Employees and Managers of Generation have historically had a high level of job satisfaction due to our unique corporate culture and merit based incentives.
Information Technology
The Information Technology Department of Generation provides support as needed for ongoing technology needs which includes an initial IT audit to ensure the property has appropriate software and hardware installed and meets relevant IT brand standards.
Portfolio
Our
Portfolio
The Generation Companies is currently developing extensively in the extended stay hotel market. To visit our properties, simply follow the links below.
Home2 Suites by Hilton Wilmington Wrightsville Beach
5518 Market Street, Wilmington, NC 28405
Phone: (910) 395-8000
james.davis4@hilton.com
Website

Feel at home, 10 minutes from the coast.
We're off US-74 near dining and big retailers. UNC-Wilmington and Airlie Gardens are a five-minute drive, and Wilmington Airport is five miles away. Check out Battleship North Carolina, just 15 minutes from us. Free breakfast awaits – as does an in-suite kitchen with full-size appliances. Travel's easy with free WiFi and our combined fitness/laundry facility.
Amenities and services include: free breakfast, free WiFi, non-smoking rooms, free parking, fitness center, outdoor pool, business center, pet-friendly rooms, and meeting rooms.
For online reservations, please click here.
---
Candlewood Suites Ft Lee - Petersburg - Hopewell
5113 Plaza Drive, Hopewell VA 23860
Phone: (804) 541-0200
cndlhopewell@generationcompanies.com
Website

Whether you're planning an extended business trip or a vacation in Hopewell, visiting family at Fort Lee or stopping on the way to Richmond, the Candlewood Suites® Hotel Ft. Lee - Petersburg - Hopewell is the answer to your temporary housing needs. Tucked away off I-295, with convenient access to I-95, this hotel's location in Hopewell ensures Virginia visitors the mobility they desire.
Situated just 20 miles from Richmond International Airport (RIC), 30 miles from downtown Richmond and within five miles of companies like Honeywell and Dupont, this Hopewell, VA hotel's accommodations are the perfect alternative to a corporate apartment. Fort Lee is about a mile from the hotel's location and Petersburg, Virginia is within a 10-minute drive, as well.
Nature lovers visiting Hopewell, VA love the hotel's location near area parks, including Pocahontas State Park and Dutch Gap Conservation Area. Virginia Motorsports Park offers a thrill for sports enthusiasts, and history buffs appreciate the hotel's proximity to Petersburg National Battlefield.
Virginia vacationers and business guests alike find the services they need at this hotel, from free wired and wireless Internet access to pet-friendly suites. Helpful 24-hour features like the Candlewood Cupboard convenience store, free laundry facilities and a Fitness Center accommodate every schedule. Book your stay and "Consider Us Home!"
For online reservations, please click here.
Team
Our
Team
100+ years of combined commercial real estate experience.
H. Mark Daley, III
President and Chief Executive Officer
Jeffrey Castleberry
Senior Vice President
David Cook
Chief Financial Officer
We are now hiring! Please contact us for more details or to apply.
F.A.Q
Frequently Asked
Questions
Contact
Contact Us
Please complete the form below to reach out.
Our Address
The Generation Companies, LLC
c/o Home2 Suites by Hilton Wilmington Wrightsville Beach
5518 Market Street, Wilmington, NC 28403
Email Us
Need to get in touch with us?
Please use the form below